Ok, so im sick of seeing the badges on my vt executive. After searching through the forums i noticed there are many different ways to go about it. So i thought i would add the way i debadged my car becuase it only took me 10 minutes and i just sat there not much effort required.
Ok, now here are the products that i used. 3 rags, Nu Finish polish ($17), Prep wash ($10) and some 15lb fishing line worked fine and didnt break after doing 5 badges with one piece.
Ok so now get some fishing line about 500mm will do fine.
wrap it around your hands or both index fingers, and run it behind the badge u want to remove. use an up and down slicing motion to cut through the glue.
Watch u dont cut yourself with the fishing line. Each badge will take about 20seconds to come off.
Once the badge is off u will be faced with a black lump of glue and prob a decent about of dirt. Using one of the rags dip it lightly into the prepwash and apply it to the glue remains. This will soften it up.
MAKE SURE U DO NOT ALLOW THE PREPWASH TO DRY ON YOUR PAINT!!!
so use another one of the clean rags to wipe off any prepwash that runs down the panel.
Using either a finger nail or your thumb start picking away at the glue it will come off in small bits. I simply got it started with my nail and then rubbed along the glue with my thumb and its slowly rolled up into a ball. kind of like getting blue tak off a mirror.
Once the bulk of the glue is gone apply more prepwash and rub using a finger under your prepwash rag and rub at the left over glue and tape. it will remove any residue and get rid off the dirt marks from the years of build up.
Now most of the glue and dirt will be gone, rub off any excess prepwash.
Apply your polish with a clean soft cotton rag slightly damp and buff over the area where the badge was located. Allow to dry (approx 1 minute) and wipe off with the other end of the rag.
U can continue to add more prepwash to remove any stubborn marks just ensure that u wipe it away, and then polish it again.
Here is the end results of 10 minutes work;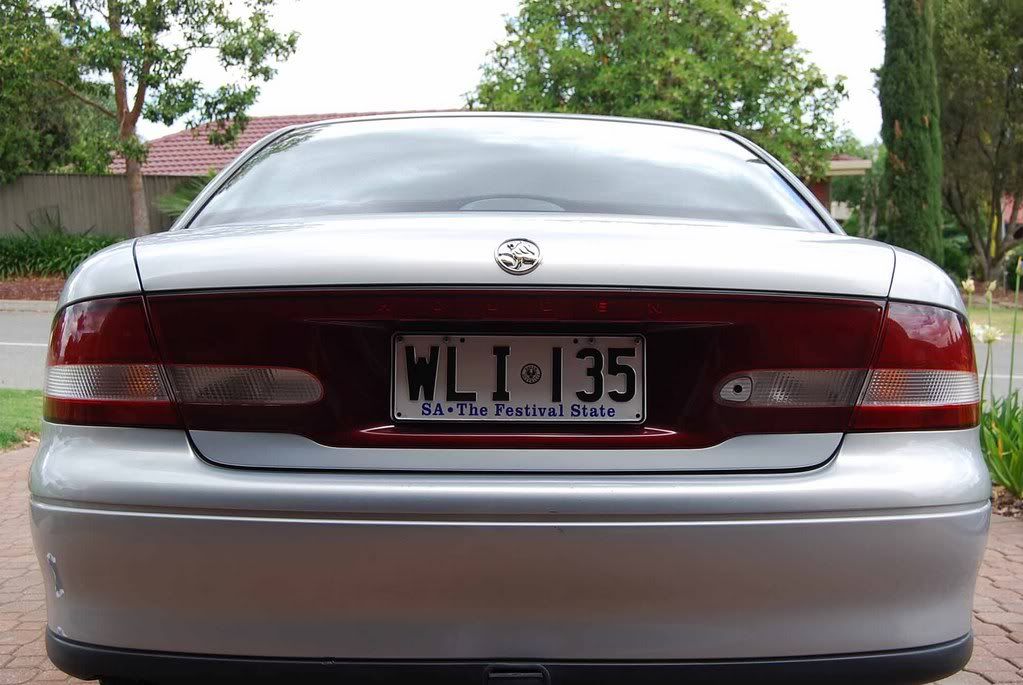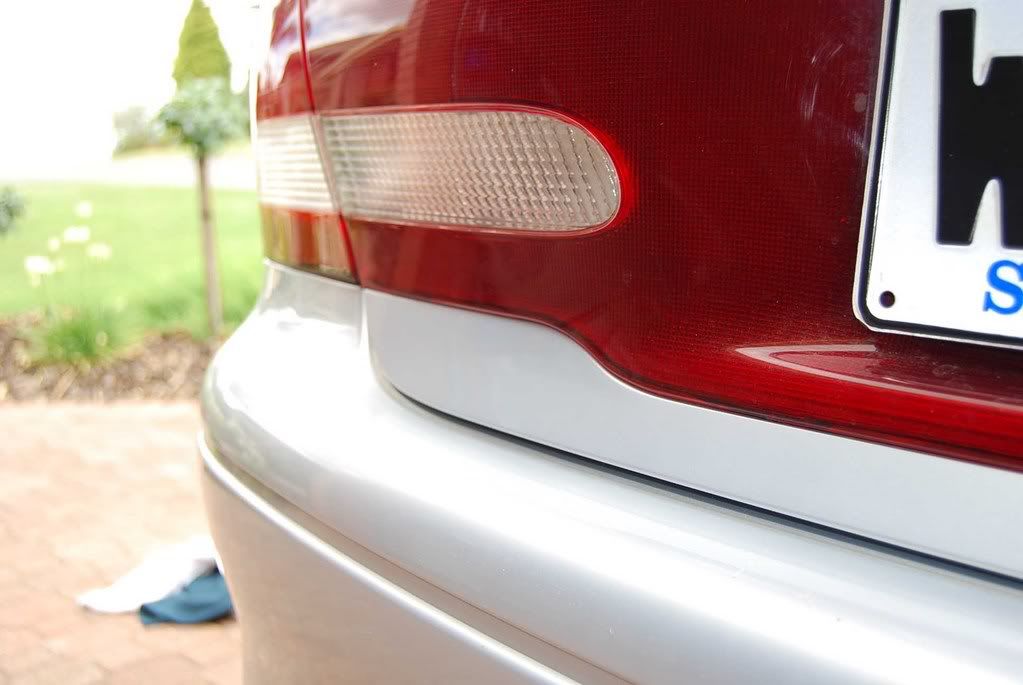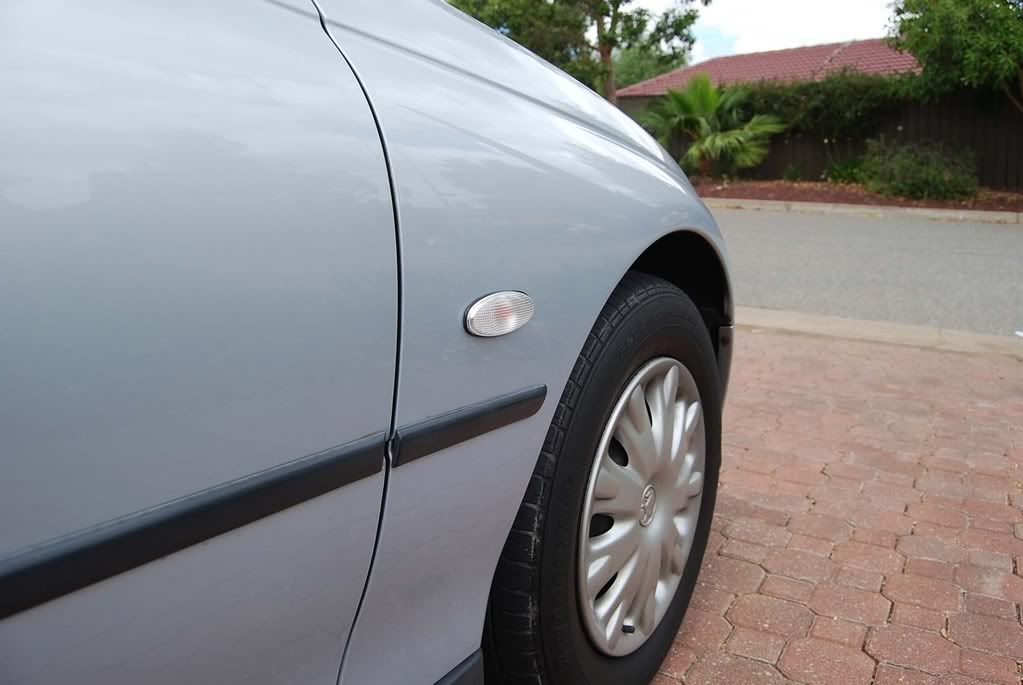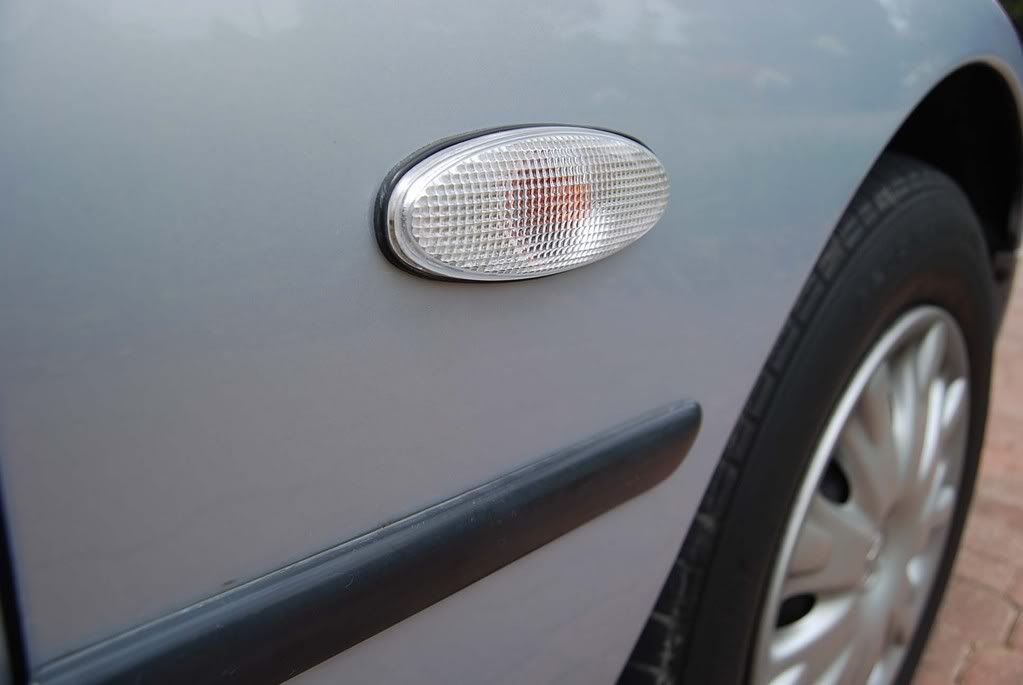 Post or PM any questions related.
hope this will help you on your debageing attempts
Last edited: